MendCBD+ is Like No Other Tincture: Premium Hemp CBD + CBG Extracts, Select Terpenes
&

Essential Oils
Terpenes help make Mend CBD+ a 'super tincture' with a unique formula of botanical extracts and cannabinoids to provide the tools your body needs to heal itself.
Most people are now somewhat familiar with what CBD is and the potential it has. But only recently terpenes, plant-based aromatic compounds, are becoming household names as people have found they affect the way cannabinoids make you feel. Terpenes distinguish both the scent and taste of different foods, plants and cannabis strains, and have health implications all on their own.
A better understanding of terpenes allows people to make more informed decisions when looking for the right CBD product.
What is CBG?
Cannabigerol, or CBG for short, is a non-psychoactive cannabinoid typically found in low-THC and high-CBD cannabis strains, including hemp. Like THC, CBG reacts with the cannabinoid receptors in the brain but it does not produce the euphoric effects normally associated with THC.
Terpenes in the MendCBD+ Full Spectrum Formula:
Terpenes are non-psychoactive, pungent hydrocarbons responsible for the rainbow of smells in everything from pine forests to a bowl of lemons. Terpenes assist cannabinoids in breaking through the blood brain barrier, binding to receptors in the endocannabinoid system, helping to encourage mood and analgesic responses.
β-Caryophyllene (BCP)
Found in cloves, peppercorn, hops, rosemary, copaiba, and cannabis. "β-Caryophyllene is the only known terpene to selectively bind to the CB2 receptor; therefore, it is sometimes also classed as an atypical cannabinoid, particularly in peripheral tissues in the body, and is a therapeutic target for treatment of inflammation, pain…" (and more, full source Science Direct)
Eucalyptol
Lesser known but widely used in cosmetics and over the counter medications, eucalyptol (aka cineole) controls airway mucus hypersecretion and asthma via anti-inflammatory cytokine inhibition. Eucalyptol is an effective treatment for bronchitis and rhinosinusitis. Eucalyptol reduces inflammation and pain when applied topically.
Humulene
Also known as alpha-Caryophyllene, Humulene is found in many spices such as sage and ginger—and in cannabis, where it adds potent antibacterial and anti-inflammatory effects to cannabis products of all kinds.
Limonene
Known for its signature lemony/citrus scent, limonene shows potential to help with elevated mood, stress relief and heartburn/gastric reflux. It also shows anti fungal and antibacterial properties. Limonene appears to improve absorption of other terpenes and cannabinoids.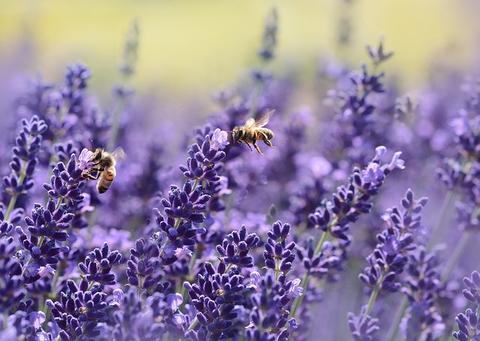 Linalool
The primary floral/woodsy terpene in Lavender is another powerhouse terpene due to its effectiveness and abundance in over 200 plants. A natural relaxant, linalool has long been used in traditional and alternative medicine to treat anxiety and depression.
Myrcene
Considered one of the ten primary terpenes due to its abundance, myrcene has a recognizable 'earthy/spicy' smell reminiscent of fruity cloves. Potential health benefits include easing the symptoms of chronic pain and inflammation.

Pinene
Also found in pine trees and sage, this anti-inflammatory compound is also a bronchodilator and may even help with memory. Potential Effects: alertness, memory retention.
Guaiol
Rich in benefits, the piney scented guaiol has been used throughout history to treat conditions such as anxiety, arthritis, gout, and sore throat. One of its most promising abilities is its potential to decrease systemic inflammation.
Essential Oils & Botanical Extracts in MendCBD+
Bergamot
Terpenes: Limonene, linalool, terpinene, β-pinene
A favorite for its vibrant citrusy scent and for its many therapeutic properties, bergamot is thought to support mental health and clarity and helps ease feelings of anxiety.
Cardamom
Terpene: Eucalyptol
Commonly used to help soothe occasional stomach discomfort, this cousin of ginger has a distinct scent that can promote a positive mood. Ingested Cardamom oil also has profound effects on the respiratory system due to its high eucalyptol content, which promotes clear breathing and respiratory health.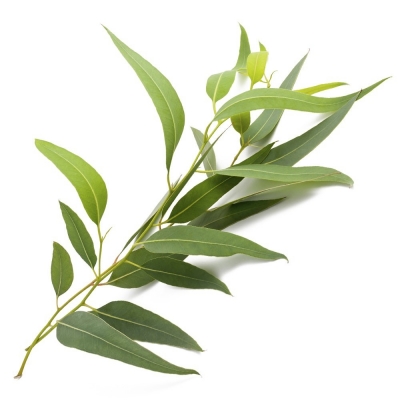 Eucalyptus
Terpene: Eucalyptol
Eucalyptus has an unmistakable scent, spicy mint with soft woody undertones. Often used to soothe aching muscles, promoting a healthy circulation, or stimulating mental focus.
Frankincense
Terpenes: α-pinene, limonene, α-thujene
Frankincense is an aromatic resin from Boswellia trees. Sometimes called the "king of oils," Frankincense is known to support healthy cellular, immune, nervous, and digestive function.
Ginger
Terpenes: α-zingiberene, beta-sesquiphellandrene
Ginger is revered for its numerous health benefits. The primary terpene in ginger is zingiberene, which has been researched for its ability to reduce bloating. This oil delivers antioxidant protection and may help reduce bloating, gas, and indigestion.
Lavender
Terpenes: Linalool, Ocimene
A very versatile oil with many uses including calming and relaxing properties that promote peaceful sleep and ease feelings of stress. Lavender is believed to have antiseptic and anti-inflammatory properties and research suggests that it may be useful for treating anxiety, insomnia, depression, and restlessness.

Lemon
Terpenes: Limonene, β-pinene, γ-terpinene
Lemon is one of the most easily recognized oils because of its refreshing and uplifting scent. Among the many benefits of lemon oil are its potential for being stimulating, calming, astringent, detoxifying, antiseptic and anti-fungal.
Oregano
Terpene: carvacrol
The primary component of Oregano is carvacrol, a phenol that possesses antioxidant properties when ingested. "Essential oils of oregano are widely recognized for their antimicrobial activity, as well as their antiviral and antifungal properties and recent investigations have demonstrated that these compounds are also potent antioxidant, anti-inflammatory, antidiabetic and cancer suppressor agents."
Thyme
Terpenes: Thymol, paracymene
Thyme oil is a potent essential oil that holds powerful cleansing and purifying properties, with a specific chemistry that supports a healthy immune system when used internally.
Turmeric
Terpene: Turmerone
Turmeric has been used for over 4,000 years as a spice and medicinal herb. Its medicinal abilities include anti-inflammation, tumor growth inhibition, destruction of bacteria membranes, and immune system enhancement.